Apple fruit brandy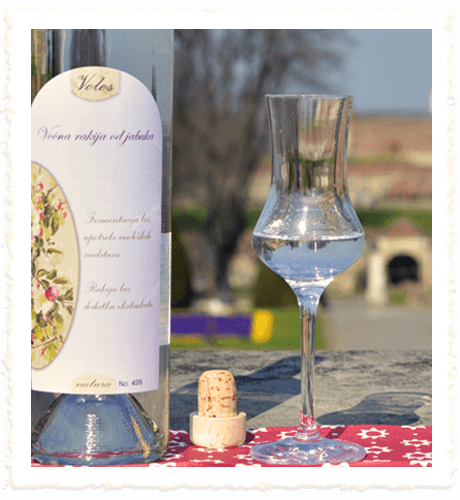 (Granny Smith)
Apples are one of our favorite fruits. We grew up on fresh apples and apple pies. That is why we decided to make a unique rakija out of this fruit.
Granny Smith apples are probably the most recognizable, and certainly one of the most famous breeds of apples in the world. Granny Smith originates from Australia and is one of the best known exported goods of the country.
Granny Smith is a very noble sort of apple and does not require any artificial aromas. We chose this kind of apple in order to stay true to our main business policy - no oenological products, extracts or artificial aromas.
Laboratory analyzes. (PDF)