Plum fruit brandy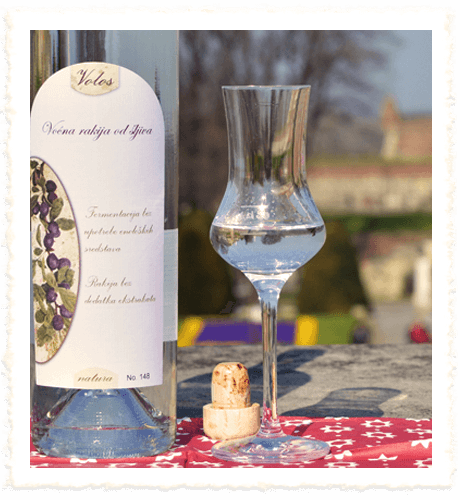 (Čačak Lepotica (Beauty) and Čačak Rodna (Genus))
Our plum rakija is a blend made out of two sorts of plums - ČačakLepotica (Beauty) (70%) and ČačakRodna (Genus) (30%). These varieties have been made at the Pomiculture and Viticulture Center in Čačak in the late 1961. Therefore, our orchard is situated in Pomoravlje region, next to Jezava stream, which directly flows into the Danube.
ČačakLepotica (Beauty) is one of the finest sorts of plums, successfully grown in many other European countries. It is immune to diseases such as plum pox potyvirus, monilia and rust. Therefore, it is our preferred choice in the process of producing a quality rakija.
The natural aromas and flavors of the plum are quite intense, so we never leave the plums to age in a wooden barrel - it would be a real shame to cover the unique taste of the fruit with the woody aromas given off by the barrel.
Laboratory analyzes.(PDF)