Grape fruit brandy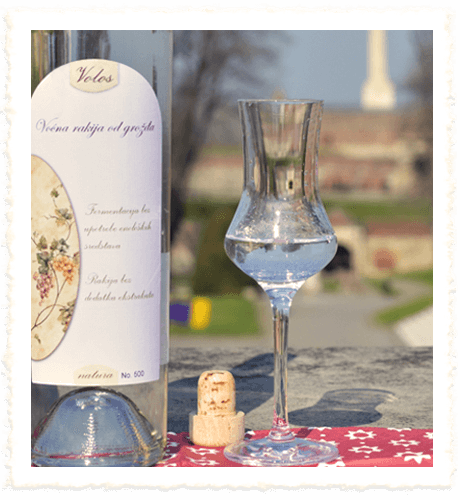 (Muskat Ottonel)
In spring, with the tasting of last-years grape rakija, starts also the hope that the coming season will give tasty and aromatic grapes. In these parts of Serbia, we are used to drinking lozovača (grapewine rakija), but the time is right for a newkind of rakija. Fruit rakija made fromgrapes.
Ourgrape rakija is made from Muskat Ottonelbreed, uniquebyitsverynoble taste and aroma. Thisbreed of grapeoriginates in 1839., Jean-PierreVibertbeingitscreator. Jean-Pierr'scountryman, Jean Moreau-Robert began the expansion of thisbreed in 1852. It is istillwidelyspread on differentcontinents.
We knew that it was ideal for ourhousesince the moment werecognized the qualities of thisbreed.
Laboratory analyzes. (PDF)